Pretty much everybody living here in New South Wales, Australia already knows this, especially the kids in Year 9, like me.
All Year 9 students get their very own Lenovo S10e netbook, while students in years 10, 11 and 12 have to share, and students in years 7 and 8 have to wait until they are in year 9.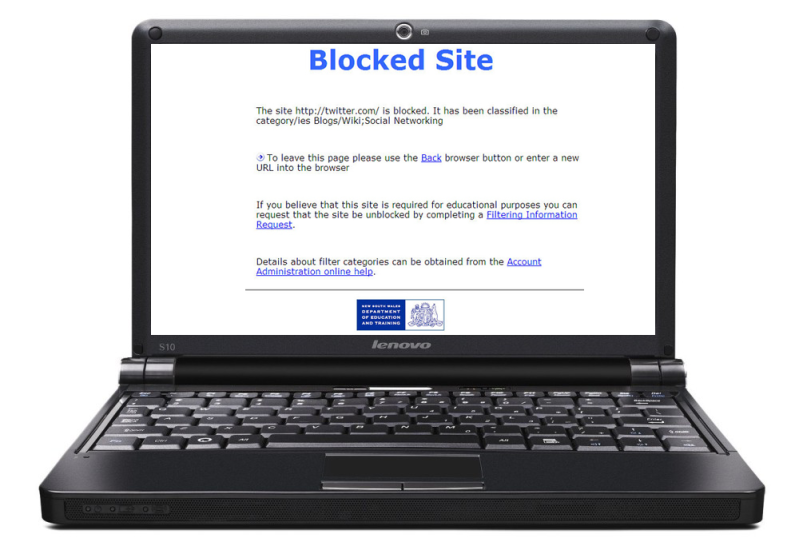 Notice the 'e' at the end of the name. This stands for 'education'.
The specs are the same as normal (10" screen, 1.6GHz Atom CPU) with a few differences:
-2gb of RAM instead of 512mb or 1gb
-160gb HDD
-Bluetooth
So far I seem to know the most about the netbooks out of anyone in my school, through research and questioning other teachers. Summary of what i've found out:
-The netbooks will require each student to login to the Department of Education before you use it, meaning only students should be able to use it even when it's stolen or sold (unless you sell the student login I.D. with it!)
-The netbooks cannot connect to most school networks, seeing as they are usually Mac OSX Servers. (Yes, it is possible to connect a PC to a MAc server, but nobody has gotten that far yet.)
-Apparently, if the netbooks are stolen, there is a way to find where they are. My theory is that either they are just saying that so nobody steals them, or there is some kind of GPS installed.
-Students are forbidden from modifying the OS (XP). (But who's going to stop me? Muhaha)
-There is apparently a system that stops students from installing their own programs.
-The internet will be filtered, even if you use your own Wi-Fi at home (rumour has it that there will be a more 'relaxed' filtering system after school.) The filter is based on 98 categories, including blogs, proxies, video sharing sites, social networks, etc. If a site fits into one of those 98 categories, it is blocked. If the site is unknown or uncategorised, it is also blocked. Cool system, huh?
The netbook rollout will being in September this year starting with Year 9. There have been 2 week trials going on in a couple of schools, and they have apparently been successful.
I have made a blog to post updates about the netbooks as I find them. I am constantly asking all my teachers about them, getting interesting answers from each, including "The laptops will be great. I won't have to write on this f%$#ing chalkboard anymore" and "The laptops are possibly the biggest waste of money the government has ever made." Link:
Quezon: All about the yr9 laptops
Sources and external links:
http://www.zdnet.com.au/news/software/s ... 846,00.htm
http://www.australianit.news.com.au/sto ... 06,00.html
http://www.premier.nsw.gov.au/Newsroom/ ... _here.html
This is my very first post on the forum. I'm not sure if a thread like this has been already posted before, I searched for it and nothing came up.
If you have any questions feel free to reply here or email me:
bradbennett94@gmail.com